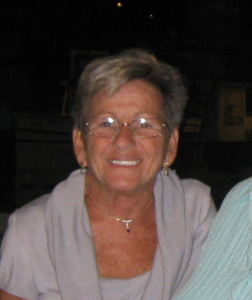 Claire "Klare" Messier
Claire began oil painting at the age of 18 while living in Massachusetts.  She enrolled in her first adult education oil painting class at that time, and found her passion!  At 21 she was married, began a family, and, while raising two children, found she didn't have time for her love of painting.
About 25 years later, Claire's daughter moved to California (1990), and Claire followed a few years later, to help raise her grandson, and be close to her "west coast" family.  After noticing a local art studio in San Clemente, she stopped in and resumed her love of oil painting.
Claire has won Second Place, Third Place and Honorable Mention ribbons for paintings she exhibited in the San Clemente Art Gallery throughout the past years.  Her painting, "Casper's Canyon," was one of 12 paintings chosen for the plein air Calendar Contest for Casper's Wilderness Park on the Ortega Highway.  She has participated in the San Clemente Arts & Crafts Show in August for many years and currently is the Editor for the Sketchpad.
The public is cordially invited to a
New Winter Judged Art Show
Showing now!
Location & Directions
100 North Calle Seville, San Clemente, CA 92672
(949) 492 – 7175
Weekdays from 12 to 4
Weekends from 10 to 4